About Us
Art Tozer, Founder and CEO of Infinit Software Solutions, Inc. began his career as a software engineer in 1992. His passion to create the best applications with the latest technology remains a driving force within the company. The programming and consulting experts of Infinit Software Solutions, Inc. have worked together since 1997 and they share in Art's enthusiasm and creativity as our products and services are introduced and tailored for the US market.
Infinit Software Solutions, Inc. is a technology-driven software provider with wide experience in membership management and financial applications. Proper functionality, enforced data protection, superior reliability and scalability are all integral to our products. Our staff of 80 developers and technical experts are certified and continuously trained in their professional skills to excel in every aspect of their work. Our software development operations are ISO 9001:2009 certified.
Business experience
We have 12+ years experience in creating membership-management and financial software. These projects range from medium-to large size and serve a wide selection of clients including:
MALEV

Hungarian airlines had offices in 35 countries, 3 million passengers per year and a fleet of 22 aircraft

Fuel management software
Customer complaints software
Flight data administration system

OTP

Bank, Hungary's largest financial institution and a European regional bank

Pension fund management suite (850,000 members)
Health fund management suite (150,000 members)
Workflow management system
Corporate integration portal

AEGON

Insurance Group and it's Hungarian subsidiary - one of the world's largest insurance companies

Pension fund management suite (630,000 members)

MKB

Bank, (previously Hungarian Foreign Trade Bank), a mid-size commercial bank in Hungary and Bulgaria

Pension fund management suite (40,000 members)

MOL

Group, the national oil company of Hungary, with subsidiaries in Europe, Asia and the Middle-East.

Retail information system - complete back & head office administration
Markets served
Infinit Software Solutions are designed to serve the current and future needs of the financial services industry, primarily focused on banking and insurance companies. We also provide state-of-art "intelligent" solutions for large membership organizations, providing business facilitation software which expands the services provided by these organizations. Offer greater benefits and returns for providers and users.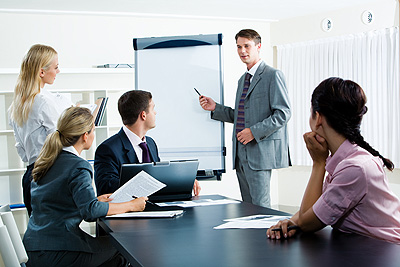 Technical experience
All our current software is built on ORACLE database software and Java or Microsoft .NET front-end in a thin-client structure. While working with legacy systems in migration and recoding projects, our experts also gained substantial knowledge of the MAGIC RAD environment, different versions of PowerBuilder and Borland Delphi. Our team is also experienced in programming and supporting the Oracle FLEXCUBE and SAP applications.
Infinit Software Solutions, Inc. is headquartered in Fairfax, Virginia providing a full range of marketing, product development support and coordination as well as advisory services. Our R&D facility is located in Budapest, Hungary staffed with more than 80 software developers and engineers. The FLEXCUBE support services operate from offices in Kerala, India.